What do Airbnb Rules look like in Hampton Roads?
The "Sharing Economy" has become a buzzword recently. Initially written off as an unworkable model or fad, it has continued to grow. It turns out, people are comfortable relying on strangers to provide services for them.
Businesses must now compete with each other and with entrepreneurs looking to rent out their car (Uber, Lyft), house (Airbnb, HomeAway), or whatever else they can (TaskRabbit, Kickstarter).
Airbnb is a service that allows homeowners to rent rooms in their homes out, turning them into hotels or Bed and Breakfasts. Airbnb's effects on hotels is clear: as they face new competition, they have to highlight why they remain the better option while also lowering their prices.
"I don't think Airbnb is something we can stop. It's something we need to make work for us," says Will Lee, the general manager for War Hill Inn Bed and Breakfast. That sentiment is shared far and wide.
Just like Uber has changed (and often demolished certain parts of) the taxi industry over the last few years, Airbnb and HomeAway are changing the hotel and Bed and Breakfast industry. Get this: Airbnb offers more rooms than many of the largest hotel groups in the world– Marriott, Hilton, and InterContinental – yet they don't actually own any of those rooms and they've been around for less than a decade.
The rise of Airbnb has also affected real estate prices for renters and buyers in cities where it is popular. This could be more of an issue in large tourist locations, like Williamsburg and Virginia Beach. Some larger cities have seen commercially operated Airbnb homes make up as much as 40% of available homes1. These are extreme cases that Hampton Road's shouldn't worry about just yet. Most homes on Airbnb are managed by families paying for their vacations and their children's college with the extra income2. Still, all this extra demand for residential homes could price out families.
Another issue: Airbnb also can increase traffic congestion and noise in neighborhoods. Does this affect the desirability and function of a neighborhood3?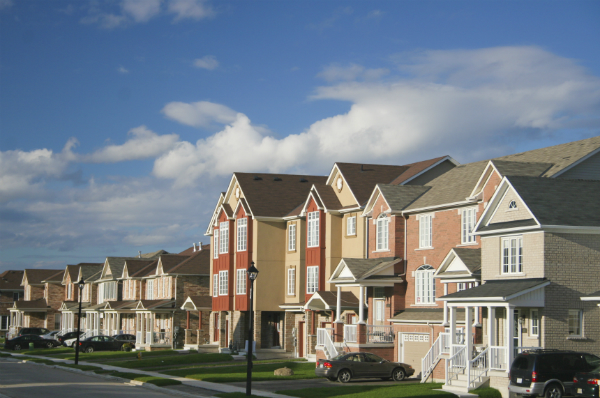 To address this issue, Virginia is one of the first states to pass a law that allows cities and counties to set their own guidelines and regulations to either encourage or discourage these "sharing" services.
Here is a list of the taxes and regulations imposed by various Hampton Road's governments. In addition to the chart, all counties and cities must collect a
state tax
of 6%.
Regulations by City and County in Hampton Roads
City/County
Upfront Cost
Recurring Costs: Licenses and Taxes
Hearing?
Zoning Requirement?
Other
Hampton
n/a
$50 Business License + 8% Lodging Tax
No
Yes
Williamsburg
$850 Special Use Pemit Fee
5% Lodging Tax; $2 Room Tax per Night Rented
Board of Zoning Appeals and City Council
Yes

The property has to be touching a main street or "corridor." A main corridor is defined as a road where the AirBNB won't cause a noticeable amount traffic increase or noise.

Yorktown
$450

Special Use Pemit Fee

5% Transient Occupancy Tax; $2 Room Tax per Night Rented
Planning Commission and Board of Supervisors
Yes
James City County
$1200

Special Use Pemit Fee

$30-50 Business License; 5% Lodging Tax; $2 Room Tax per Night Rented; 1% of Tools Property Tax
Board of Supervisors
Yes
Newport News
n/a
n/a
n/a
n/a
n/a
Hampton
Hampton is the most Airbnb-friendly of the cities and counties here. It doesn't require approval from any board, but you have to be in a zoning district that allows for short-term lodging. There is an annual $50 Business license fee. There is also a Lodging Tax, which is 8% of gross revenue for every month you operate. If you rent from June to August, you only pay the tax for those three months.
Williamsburg
Williamsburg has more regulations on Airbnb. An $850 upfront fee is assessed for the Special Use Permit. There are pre-approved zones (7 in total) that require the Special Exception Permit/Conditional Use Permit from the Board of Zoning Appeals. City Council must also approve of the use.
The property has to be touching a main street or "corridor." A main corridor is loosely defined as a road where the Airbnb won't cause a noticeable amount traffic increase and noise.
You have to apply for a business license and pay a license fee according to how much you plan to make in sales. You must report gross sales each month. There is a Lodging Tax of 5% plus a per night tax of $2 for every night your home is occupied.
City Council and their staff are currently looking into the issue further.
Yorktown
Like the surrounding counties, in Yorktown you must apply for a special use permit which classifies your property as a "Tourist Home." You pay an upfront, nonrefundable $450 fee.
A Planning Commission hearing is set where neighbors can voice their opinions on how it would affect them. The Planning Commission can make a recommendation to approve or deny. If approved, the Board of Supervisors has a meeting a month later where public input is requested and used to come to a decision. Nelson Park had a submission approved while others failed. With half a dozen homes available, it seems that most neighbors prefer the quiet.
You have to apply for a business license and pay a license fee according to how much you plan to make in sales. There is a "Transient Occupancy" Tax of 5% in addition to a $2 per night usage fee for every night the property is rented.
James City County
James City County requires a special permit for use as well. There is a $1200 one-time application fee. There are pre-approved zones but neighborhoods still require a Board of Supervisors approval, a notable exception being Kingsmill which doesn't require approval. These barriers aren't too surprising given the location of the real estate and the potential for misuse by commercial entities attracting tourists from Colonial Williamsburg, Jamestown Settlement, Busch Gardens, and Water Country.
There are a few taxes that come into play. There is an annual Business License fee of $30-50.
The Lodging Tax is 5% of gross revenues as well as a room tax per rental unit of $2.
Unlike the other municipalities, there is a tax on "Business Tools and Equipment". Remember the one city where 40% of Airbnbs were owned by businesses? This is JCC's answer. This tax is roughly 1% of the purchase cost of tools of the trade, e.g. computer used to book the Airbnb, filing cabinet for the records, cleaning supplies.
Residential owners- Computer, cell phone, filing cabinet, computer, etc.

Commercial owners – Furniture and fixtures included with tools and items in "residential" category
With locations like Powhatan Resort and Williamsburg Plantation Resort offering rooms on Airbnb, many vendors are doing fine with the regulations.
Newport News
Newport News is still finalizing its Airbnb rules and until that happens, it is technically illegal to have real estate for rent on these "Sharing" sites. The city issued some fines in the beginning of the summer to deter hosts, but a City Council vote is planned in the near future. When it was operational, it was subject to a local 9.5% "Transient Room" Tax.
As you can see, "sharing" services are demanding a lot of attention and with good reason. They stand to fundamentally change the way we do business with each other. Change is something we should embrace heartily but prudence should be valued.